Mint Chocolate Shake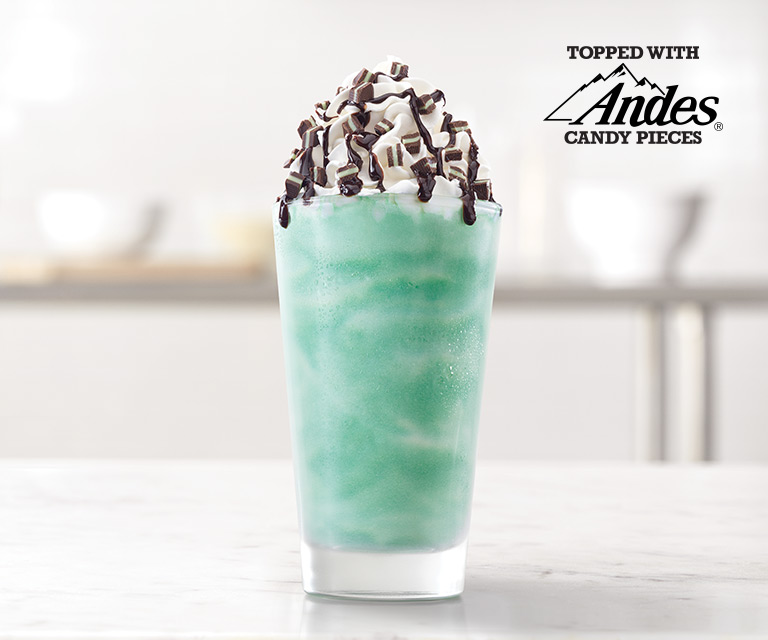 Mint Chocolate Shake small
– Limited Availability –
If you've had a long hard day of not drinking a mint chocolate shake topped with Andes® candy pieces, then Arby's has a shake for you. The Mint Chocolate Shake is back!
Andes® is a registered trademark of Tootsie Roll Industries, LLC, Chicago, Illinois.
Due to COVID, restaurants in Ontario may temporarily be out of shakes.