Back to Drinks & Desserts
Limited Availability!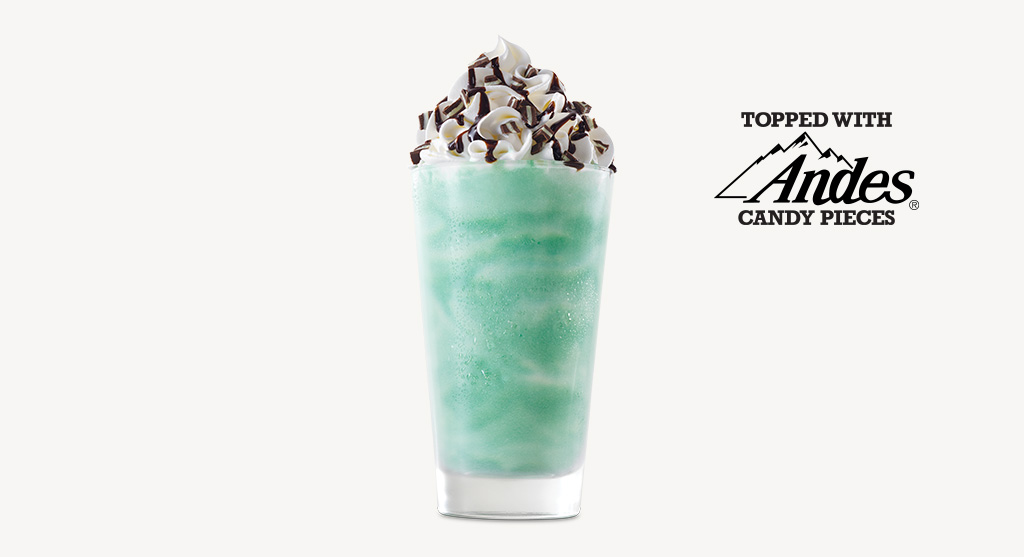 Mint Chocolate Shake
If you've had a long hard day of not drinking a mint chocolate shake topped with Andes® candy pieces, then Arby's has a shake for you. The Mint Chocolate Shake is back!
andes® is a registered trademark of Tootsie Roll Industries, LLC, Chicago, Illinois. ™ and © 2018 Arby's IP Holder, LLC.
Nutritional Facts
An asterisk (*) denotes that this item is not a significant source of this vitamin or mineral.